Bideford Quay and its Medieval Bridge at High Tide
From a party town at New Year to a lovely quiet family town – Bideford on the North Devon coast is known for a multitude of qualities (and holiday cottages) and is sure to host whatever you're looking for when choosing to holiday in or around the town. Once an important port on the estuary of The River Torridge (it supplied ships to help Drake defeat the Spanish Armada), it still receives regular visits from maritime vessels. The Quay is lined with welcoming local shops facing the water, scattered with pretty little pastel coloured houses. The Torridge is a focal part of the town and boats and crafts of all shapes and sizes can be seen moving up and down the river every day by visitors taking time to relax on the benches lining the Quay. As you wander the winding, paved shopping streets you're more likely to encounter tiny shops from fantastic photography to intricate pottery instead of the usual High St chains. Many independent shops in and around Bideford stock fresh local and organic produce, another reason to choose self catering accommodation: you'll get to prepare and enjoy some memorable meals in your holiday cottage on the North Devon coast.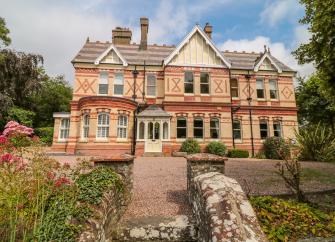 Stoneleigh is a gorgeous 19th-century home designed by prominent Victorian architect William Bryden and situated in the North Devon coastal town of Northam, a large child-friendly cottage that boasts ornate brickwork, original sash windows, traditional games room, and space for up to 17 guests.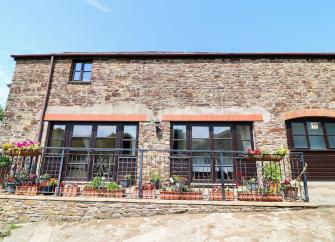 Enjoy a rural escape in the North Devon countryside with a stay at The Corn Tallet, one of a group of child-friendly cottages on a working sheep farm near the historic port town of Bideford, Devon, featuring a heated swimming pool on property and upside-down accommodation for up to six guests.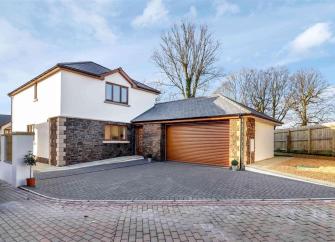 The Oaks is a sophisticated contemporary cottage in Buckland Brewer, Devon. The newly-constructed coastal cottage offers a generous lawned garden with outdoor entertaining areas as well as a spacious interior with sleek design, a neutral palette, contemporary comforts and access to sandy beaches.